When creating a website using WordPress, there are several things to keep in mind.
Here are some important points to consider: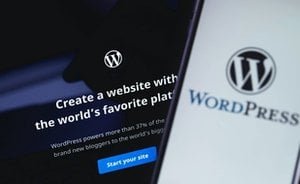 WordPress is a content management system (CMS) that allows you to create and manage websites easily. You will need to choose a hosting provider and install WordPress on your server before you can start building your website.

WordPress provides many options for designing your website, including using pre-made themes or creating a custom design. It is important to choose a theme that suits your brand and meets your website goals.

WordPress has many plugins that can add functionality to your website such as contact forms, e-commerce features and social media integration. However, it is important to choose plugins that are well-reviewed, secure and regularly updated to avoid any potential issues.

WordPress is user-friendly but some technical knowledge is necessary to set up and customize your website. Learning the basics of HTML, CSS and PHP can be helpful when working with WordPress.

Regular maintenance and updates are essential to keep your website running smoothly and securely. WordPress releases regular updates to fix bugs and security vulnerabilities, so it's important to keep your website up to date.

Finally, WordPress offers many resources and tutorials to help you learn how to use the platform effectively. Taking advantage of these resources can help you build a successful and functional website.
Overall, creating a website using WordPress can be a great option for businesses and individuals looking for an easy-to-use and customizable platform. With the right approach, you can build a professional and effective website that meets your needs and goals.