You can rely on us for a quality website that meet your budget. Call us today! 1700-818-328 or 019-577 2818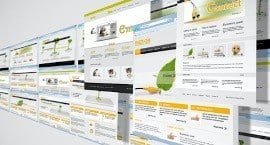 Contact Us!
We help you develop a strong online presence for your business by building a professional website that meets both your target market as well as your business needs.
Call Us:

019-577 2818 or 1700-818-328
Email Us
Everwebcare Online Services (PG0289738-P)
Everclick Marketing Services (002442503-H)
Tel.No. :
1700-818-328, 019-577 2818
(10.00 am - 7.00 pm)
Fax No.: 04-507 3973
Appointment Required:
No.49, 1st.Floor, Jalan Asas Murni,
Pusat Perniagaan Asas Murni,
14000 Bukit Mertajam,
Pulau Pinang,
Malaysia.